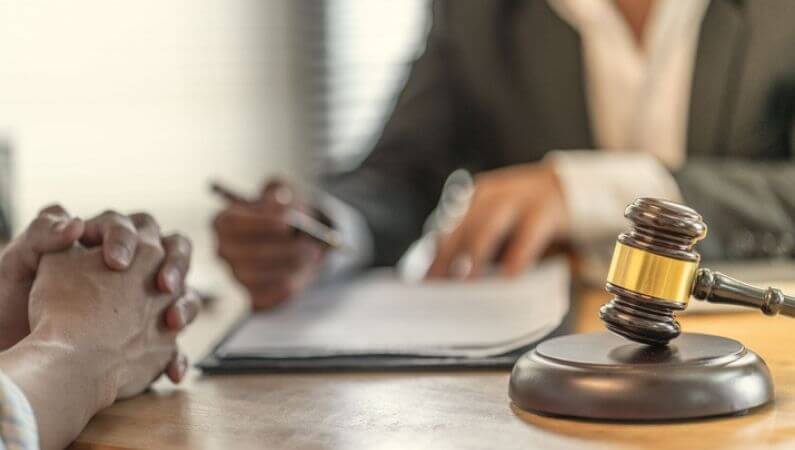 It can be difficult to deal with the death of a loved one, especially when it is caused by the negligence of someone else. In addition to facing immense emotional pain, there are various other difficulties such as emotional stress, pain, financial hardship, and other legal concerns. However, filing a wrongful death claim against the party at fault could bring some relief to the family members of the deceased person.
Wrongful death occurs when a person dies due to someone else's negligence or wrongful act. The family of the deceased person is able to file a wrongful death claim against the person at fault and get fair reimbursement for the medical, financial, and emotional losses resulting from their loved one's death.
The family members, spouse, or dependent child of the deceased must file a lawsuit to receive compensation for their economic and non-economic losses. Therefore, contacting a knowledgeable personal Injury Lawyer may prove to be of great help for the victim's family.
A lawyer can inform you of the legal perspective of your case, answer all your questions about the complete legal process, and help you seek a financial award.
Wrongful Death Statute prevailing in Philadelphia
Pennsylvania's state statutes involving wrongful death, including the statute pertaining to death actions found at 42 PA Cons Stat § 8301, provide answers to the following:
Who is eligible to file a wrongful death claim
Statute of limitations for a wrongful death claim
How much financial award will be given
To recover damages in a wrongful death action, the claimants must be able to prove that the death was caused by the wrongful act, neglect, unlawful violence, or negligence of the defendant(s), and the deceased must not have already recovered damages for the same injuries during their lifetime. The time limit to bring a claim, as well as the possible financial award, are defined elsewhere in the state's Consolidated Statutes. To know more about the laws prevailing in Philadelphia, seek guidance from a renowned Wrongful Death Lawyer.
Eligibility for the recovery of the damages in a Wrongful Death Lawsuit
In Philadelphia, a person is eligible to recover damages in a wrongful death lawsuit if they are a surviving child, spouse, or parent of the deceased person.
In case there are no qualifying beneficiaries, a person who is named the personal representative of the estate may bring a wrongful death action for reasonable expenses resulting from the injuries causing death. The personal representative may be a relative of the deceased of a more remote degree than a child, spouse, or parent.
Statute of Limitations in Philadelphia
In Philadelphia, the statute of limitations for wrongful death claims is two years from the date when the victim died, as mentioned in 42 PA Cons Stat § 5524 (2014).
Only under some exceptions will the court agree to hear anyone's case beyond two years. Hence, an individual must always make a point to consult an experienced lawyer who has expertise in handling such types of cases.
Types of Damages that you can recover
If a person has filed a wrongful death lawsuit, then he or she is liable to be reimbursed for the following expenses:
Medical expenses
Hospital expenses
Funeral and burial expenses
Lost income that deceased person used to earn before the accident
Expenses related to estate administration
Loss of guidance, comfort, and companionship
In Philadelphia, a decedent's family is allowed to recover for non-economic damages as well, such as emotional loss, pain, suffering, and psychological losses.
Showing evidence in a wrongful death lawsuit
Similar to personal injury lawsuits, in a wrongful death lawsuit a claimant has to show proof of the defendant's carelessness. The total amount ordered by the court will be awarded to the plaintiffs for all the damages. This depends on several different factors such as future earnings of the deceased person, expected lifespan, and various other expenses. Therefore, it is important to gather and preserve all the evidence to get the appropriate compensation.
When you file a wrongful death lawsuit in Philadelphia, you need to show all the evidence that would have been required of the deceased person to prove a valid claim. For example, if a person died due to chemical exposure on a construction site, then the personal representative has to prove that the property owner or the construction site owner was negligent in failing to keep the property safe and secure.
However, these claims can be quite difficult to prove. This is why consulting a Philadelphia lawyer can prove to be valuable in establishing your claim. If you are the surviving spouse, child, or parent of a person who has died as the result of someone else's negligence, an experienced wrongful death attorney will help you to gather the evidence and prove the case.